Fabien Mangeant and Juliette Mattioli respectively elected chairman of the executive committee and chairwoman of the steering committee of the Confiance.ai programme
Paris, January 26th, 2023
The founding members of the Confiance.ai collective (Air Liquide, Airbus, Atos, Naval Group, Renault, Safran, Sopra Steria, Thales, Valeo, CEA, Inria, IRT Saint Exupéry and IRT SystemX) announce changes within the programme's governance, with the election of Fabien Mangeant (Air Liquide) as Chairman of the programme's Executive Committee and Juliette Mattioli (Thales) as Chairwoman of the Steering Committee. Fabien Mangeant replaces David Sadek (Thales) and Juliette Mattioli succeeds Rodolphe Gelin (Renault).
Confiance.ai is the technological pillar of the Grand Défi public investment programme "Ensuring the security, reliability and certification of systems based on artificial intelligence", which aims to tackle the issue of integrating safe, reliable and secure AI into critical industrial systems (unmanned vehicles, in-line industrial control, decision-support systems, etc.). With a rotating presidency, Confiance.ai is managed by an executive committee in charge of the strategic vision of the programme and by a steering committee responsible for the tactical and operational visions, with the support of the programme director.
"In two years, the Confiance.ai programme has succeeded in bringing together over fifty industrial, academic and research laboratory partners thanks to its open and integrative approach. Together, this ecosystem has already developed two versions of the trustworthy environment and designed over 100 software components. Some industrial partners have also been able to deploy the environment or components within their engineering departments", says Juliette Mattioli, Chairwoman of the Confiance.ai Steering Committee.
"In 2023, the partners will address new topics such as the relationship between humans and AI, and symbolic and hybrid AI in addition to the data-oriented approaches currently being explored, with some twenty new use cases. The question of the trustworthy environment's durability beyond the programme will also be studied to guarantee its industrial continuity", adds Fabien Mangeant, Chairman of the Confiance.ai Executive Committee.
Fabien Mangeant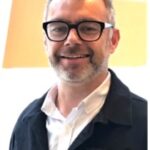 Fabien MANGEANT is Scientific Director at Air Liquide, in charge of applied mathematics and artificial intelligence. Holding a double degree in engineering from CentraleSupélec and a master's degree in research earned at Paris Sorbonne University, he was in charge of the mathematical modelling teams at the Airbus Group research centre, responsible for developing methods and tools for virtual certification, robust design, risk analysis and disciplinary optimisation. At Renault Group, he was expert leader of the network of experts in data, statistics and artificial intelligence, spanning all the key functions of the company (engineering, quality, logistics, manufacturing, marketing, IT).
His technical expertise lies at the interface between systems engineering, mathematical modelling and digital technologies. He has contributed to the governance of several software initiatives, enabling the transfer of research and innovation work to an operational context and implementing governance in different types of ecosystems. He has been a member of the Agence des Mathématiques en Interaction avec l'Entreprise et la Société since 2017, was formerly a member of the MASCOT NUM research network, and has been an evaluator of several ANR and Inria projects. He has been an associate professor in several engineering schools and universities.
Juliette Mattioli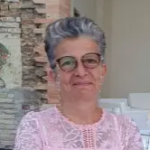 Juliette Mattioli is regarded as a reference in artificial intelligence not only at Thales but also in France. After ten years as a secondary school maths teacher, she earned a PhD in mathematics applied to artificial intelligence at Paris IX Dauphine University (now University of Paris Sciences & Lettres) in 1993. Her thesis work, carried out at the Central Research Laboratory of Thomson-CSF (former name of Thales), focused on "Inverse problems and differential relations in mathematical morphology", multivalued analysis and neural networks. In 2017, she was one of the five French representatives at the G7 Innovators Conference, contributing to the question of AI, as member of the #FranceIA mission. Since 2019, she has been President of the "Data Sciences & Artificial Intelligence" Hub of the Systematic Paris-Region competitiveness cluster. Recognised for her excellent knowledge of the industrial stakes involved in AI, she contributes in the field of algorithmic engineering with a particular focus on trusted AI in order to accelerate the industrial deployment of AI-based solutions in critical systems. Juliette Mattioli has also co-authored a book with Michel Schmitt on mathematical morphology. She has published numerous scientific articles and filed seven patents. She has also led numerous R&D projects for Thales programmes as well as European projects (FP6, FP7, H2020) and is now greatly involved in the National Grand Défi programme "Ensuring the security, reliability and certification of AI-based systems", and more particularly in the Confiance.ai programme.
PRESS CONTACTS
Marion Molina
Tel : 06 29 11 52 08
marionmolinapro@gmail.com
Claire Flin
Tel : 06 95 41 95 90
clairefline@gmail.com